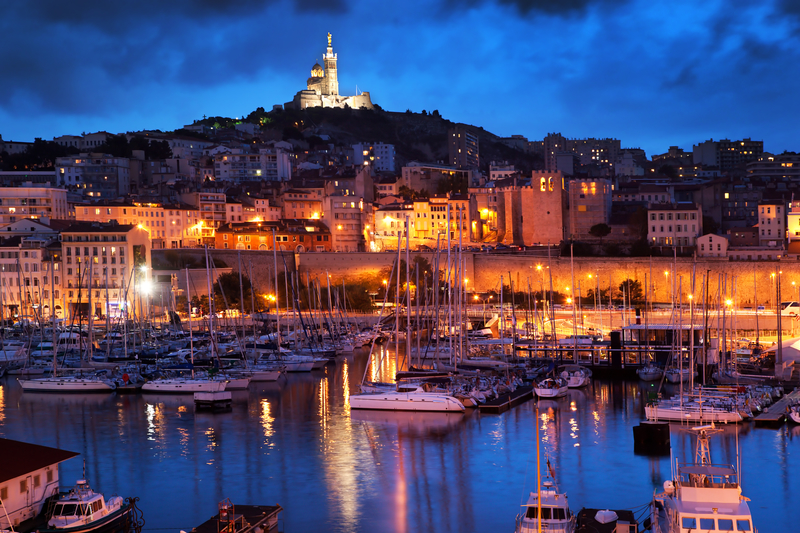 See the light of Marseille and never look back
Light is said to give us energy, and we've seen the proof just by interviewing Claude Leonetti, Deputy Director of the BARNES Marseille Cassis Littoral real estate agency. She attributes her luminous, contagious even, energy to the generous southern sun.
Claude, tell us about the real estate market in Marseille.
"It's enthusiastic. The real estate market in Marseille is dynamic and experiencing a new craze. Marseille has fully stepped into its stride as a fashionable city, one that moves and thrives with the times. Visitors are coming en masse, attracted to the city's beauty, heritage, surrounding nature, and its extraordinary museum (MUCEM), not to mention the renovated Port district and the docks' new construction with an abundance of lovely shops and delicious restaurants. These are all undeniable assets making many fall in love with Marseille. A beautiful balance between tradition and modernity."
Living between the sun and the sea.
"The quality of life in Marseille is incredibly sweet. The blue of the sea, the sun illuminating the city, and the positive attitude of the Marseillais draw in new buyers. Our privileged clientele is primarily comprised Parisians, many of which are Marseille-natives who left for careers in the big cities and later return, expatriates returning to France, English citizens charmed by the region, as well as many Franco-English couples. There are also young families looking for a pleasant art de vivre. They are attracted to the liveliness and amenities of a city, but also appreciate nature. Marseille is a city for sports lovers. Joggers enjoy trails along the corniche and their magnificent viewpoints; surfers meet at Pointe Rouge, a center for nautical activities; hikes are beautiful, renowned all over the world; and ski areas are nearby. A beautiful everyday life."

What are the most in-demand properties in Marseille?
It's simple. Our clients' top priorities are finding a sea view. They want nothing more than to be dazzled by a blue panorama. Many request luxury apartments as much as beautiful houses. And they trust us to have the most beautiful properties in Marseille, Cassis, and the coast, Claude Leonetti tells us.
The 7th and 8th arrondissements, as well as the Corniche neighborhood, are very popular. The hill offers beautiful panoramas. It's a privileged location with one side facing the sea, the other eye to eye with the Notre-Dame de la Garde, in addition to good schools, making it a favorite among families. Marseille also offers apartments set in beautiful Haussmann buildings, prestigious hôtels particuliers, charming villas in old alleys, and secure residential areas dotted with opulent villas with staff, tennis court, and swimming pool. Both young and old enjoy living in the city center as much as the Vauban and Bompard neighborhoods boasting sea views. The Corniche, Carré d'Or, and Monticelli neighborhoods are also highly sought after.
The art of living on Mediterranean shores is so attractive that some of our clients decide to retire here. They buy a second home and put it on the rental market before making it their main residence. And then we have Cassis, a prized jewel, a little Saint-Tropez with vineyards. It's another world, just 20 minutes from Marseille. An incredibly easy choice to make: Working in the city and living in a magnificent villa in the heart of nature.
© Les Confidences De BARNES - published on Barnes Marseille on 06/05/2019
Read this article in its integrality by clicking on the following link:
https://www.barnes-international.com/fr/les-confidences-de-barnes/la-belle-...